We are happy to announce that Patchstack won two awards from The Cyber Defense Global InfoSec Awards for 2021.
This is Cyber Defense Magazine's ninth year of honoring global InfoSec innovators. The judges are CISSP, FMDHS, CEH, certified security professionals who voted based on their independent review of the company, its products, and services.
Watch the Cyber Defence TV interview with Patchstack founder and CEO here.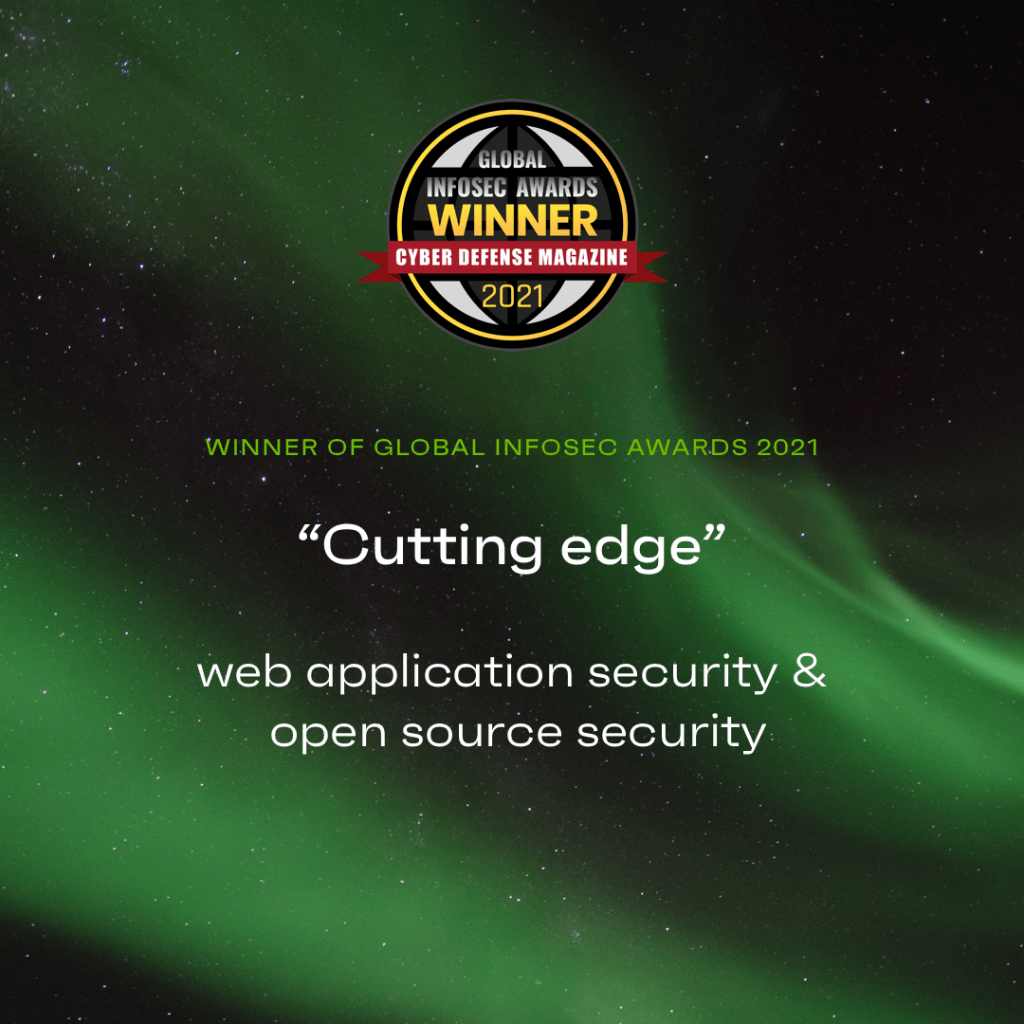 "We scoured the globe looking for cybersecurity innovators that could make a huge difference and potentially help turn the tide against the exponential growth in cybercrime. Patchstack is absolutely worthy of these coveted awards and consideration for deployment in your environment," said Gary S. Miliefsky, Publisher of Cyber Defense Magazine.
Patchstack was a "Cutting Edge" winner in both Web Application Security and Open Source Security categories at the Cyber Defense Global InfoSec Awards for 2021.
A fast-growing community to help
Over the past month, we have announced several partnerships with different hosting companies, such as Hostinger, Cloudways, and Estonian hosting company Veebimajutus.
In addition to working together with hosting we also join forces with other security providers in the WordPress ecosystem. We already have strong bonds with companies such as SecuPress and ShieldSecurity.
"We're not building the community only out of the independent security researchers. We are working with all companies that serve the WordPress ecosystem and wish to contribute to a more secure web. Everybody can do their part!" – Oliver Sild, Founder of Patchstack.
How does Patchstack help the WordPress ecosystem
Patchstack allows you to identify and patch security vulnerabilities in the third-party WordPress plugins and themes that are used within the website.
It does that with the help of Patchstack Alliance – a community of independent security researchers specialized in finding new vulnerabilities in WordPress core, plugins, and themes.
Patchstack is paying cash prizes to the researchers who contribute to WordPress security the most and is also keeping all the security information free for the WordPress ecosystem via Patchstack Database.
This combined helps to motivate security researchers to check vulnerabilities from WordPress plugins. When they report vulnerabilities to us, we then contact plugin developers and help them fix the vulnerabilities thus making the stack of your websites more secure.
"I really believe that if we can create as strong a security community behind WordPress as there is a community of developers, marketers, and designers then the whole web will benefit from it! If you're a hosting company, plugin developer, or a company serving (or benefitting from) the WordPress ecosystem – please join us! " – Oliver Sild, founder of Patchstack.
If you want to protect your WordPress sites from the biggest threat – plugin vulnerabilities – you can start here with Patchstack.