Get the Whitepaper
WordPress Security 2020 Whitepaper
Analysis of security vulnerabilities in the WordPress ecosystem
WordPress is the most popular content management system in the world, powering 41% of the websites on the whole web. With such a scale, security becomes increasingly important.
In the whitepaper, you will find:
Complete statistics of all WordPress vulnerabilities
Top 5 ranking based on vulnerability types
Top 5 ranking based on OWASP 10
Active installations of vulnerable plugins
And much more
Download the PDF!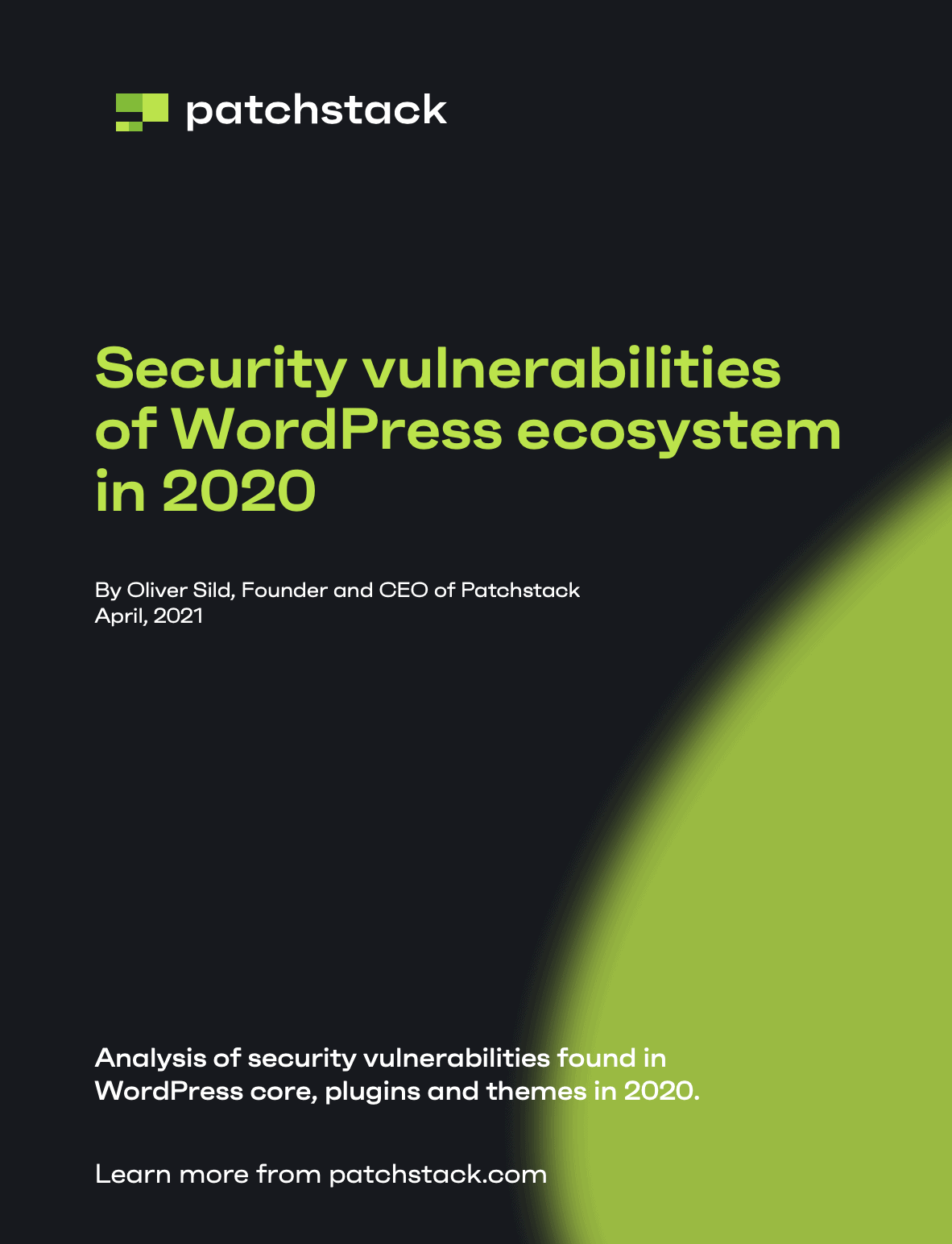 Have something to contribute to the security community? To get published, get in touch.
Contribute an article
40,000+ web developers already benefit from our weekly vulnerability newsletter. Join us.