Starting from today, WebARX will be known as Patchstack. The idea for a rebranding came to our radar at the beginning of 2020. We decided to deepen the focus on solving the biggest issue in modern website security – third-party code security.
Companies do rebrand only when it's really needed. For us it wasn't an easy decision, but as we grew we saw more and more reasons why it is the right moment and decision.
There can be many reasons for a rebrand – mergers, acquisitions, repositioning, or simply to update the image. We ticked several boxes for those.
An acquisition of Threatpress and its WordPress vulnerability database, new services like plugin audits, Plugbounty and an updated mission reflects our long-term vision.
Putting all of that together we saw that WebARX is not going to be the right brand that could handle everything new we have going on.
To give you a better understanding of where we were and where are we now we will take you back to the very beginning of WebARX.
At the beginning of a vision
The roots of WebARX go actually back to 2013. Oliver, the founder, and CEO had an agency. He had a small boutique agency and he built WordPress and Joomla sites.
As the agency grew he saw an increasing problem of websites getting hacked and with his team, he started to use coding techniques that would make the websites more secure.
That grew into something people started to ask for and he saw a big opportunity and a gap in the market. And don't get us wrong – there are a lot of security tools, plugins, etc. but not something that he and the founding team had in mind – it was a clear and empty road full of opportunities.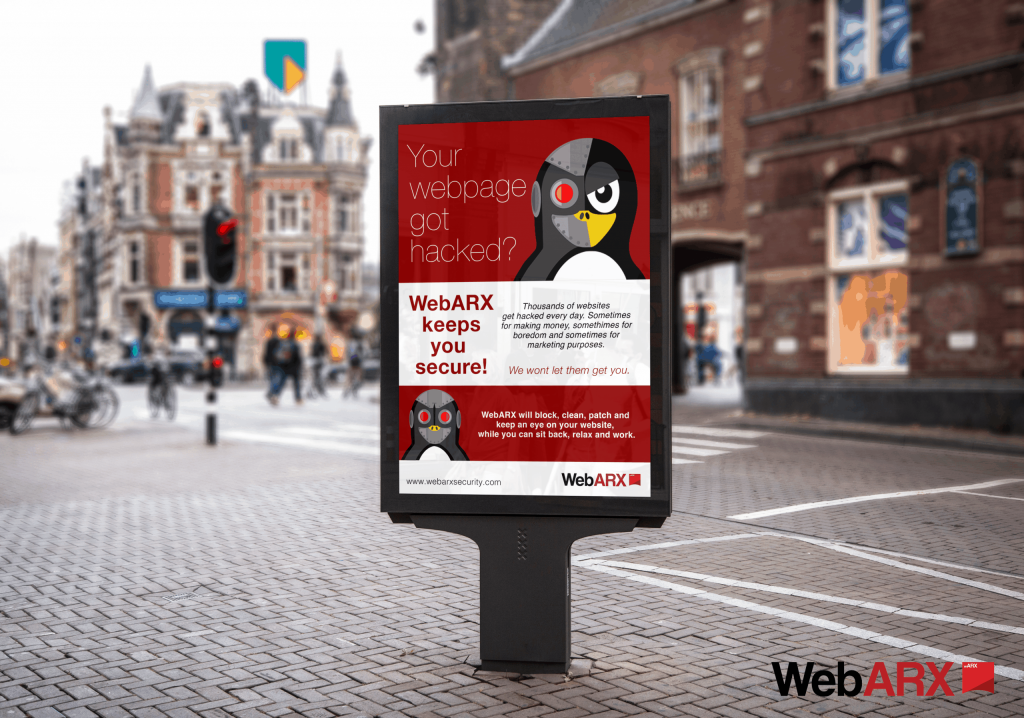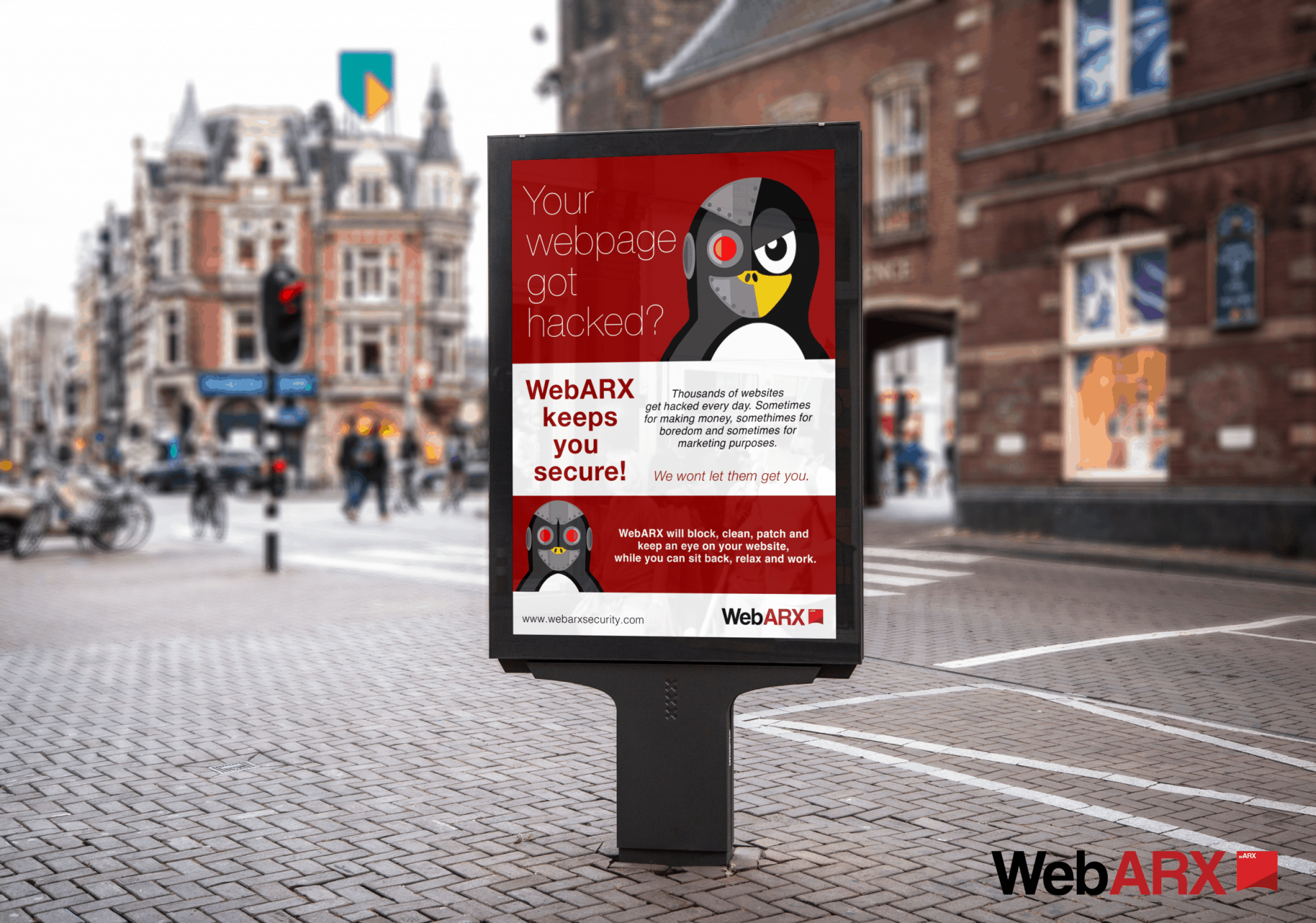 WebARX started as the first version and only a grain of size compared to the vision that backed the idea. It was a start and for a start, it was a great one.
In a year we grew from no customers to a few thousand customers and had a steady climb after that. But the vision was still not complete.

We are extremely humbled and grateful to the early adopters of WebARX. The users who joined us in 2018 and have been using us since.

We treasure the feedback and support we got during the time of our launch and hope to keep you secure and happy with the new brand and updates in the following weeks, months, and years to come.

So now it's time to change, grow and improve.

Other problems we had with the brand
Just to make it clear, it was not just about the merger, new partners, new products, and the vision, there were many other problems with our old brand.

To name a few:

People had trouble writing, spelling, and saying our old name WebARX. We always had to repeat it. It was often written in many different ways – webark, webarc, etc.
Many capitalized our name incorrectly. There were multiple options – webARX, WebArx, WEBarx, and more. It's just confusing for our customers, we don't want that.
Consistency in visuals was off. We used several colors, fonts, and visuals. It needed to be consistent.
There were daily support emails from people asking our product basically for free. Yes, we agree, when we started out, we made some amazing deals, but today we have invested so much into improvements that it's just not imaginable to offer such deals. We are not a charity after all. 😉
The name was "hard to get". Obviously we had very deep meaning behind the name. Web as web, this is simple, but ARX is a Latin word meaning "citadel". Other words for arx are stronghold or fortress. It's the heart of a city typically on high ground, protecting the city.  The city in our case was a website and arx the security system in its heart. Yes, very deep, we know.
The vision that lifts us
It's been an amazing journey with WebARX. Over the years we have learned a lot, our technology has evolved and our vision has become more clear. Not only we feel as we've outgrown it, our bigger vision and new verticals just can't fit the old brand anymore.

WebARX (The SaaS platform) was also not our only product. We've been providing penetration testing services for some of the biggest plugins in the WordPress ecosystem and have also experimented with new innovative approaches to improve open-source security with crowdsourced security research (yes, we were behind plugbounty.com).

Then, at the very beginning of 2021, ThreatPress joined the WebARX family. ThreatPress has been providing security services to the WordPress ecosystem for more than 5 years and has been keeping one of the most detailed WordPress vulnerability databases on the market.

1+1+1 equals way more than 3!
WebARX + Plugbounty + ThreatPress = so much more! Combining the value of all three is a recipe for something exceptional.

Not only we're capable of solving the biggest issue (plugin and third-party code vulnerabilities) in the most efficient way – we can also contribute directly back to the community.
Patch your stack! With Patchstack
Our main focus is (and has been for a while) to detect the building blocks of which your websites are made of and identifying potential vulnerabilities within each component.
When a vulnerability is detected, Patchstack security modules ship vPatches to your websites in near real-time – keeping your website safe from any potential attacks.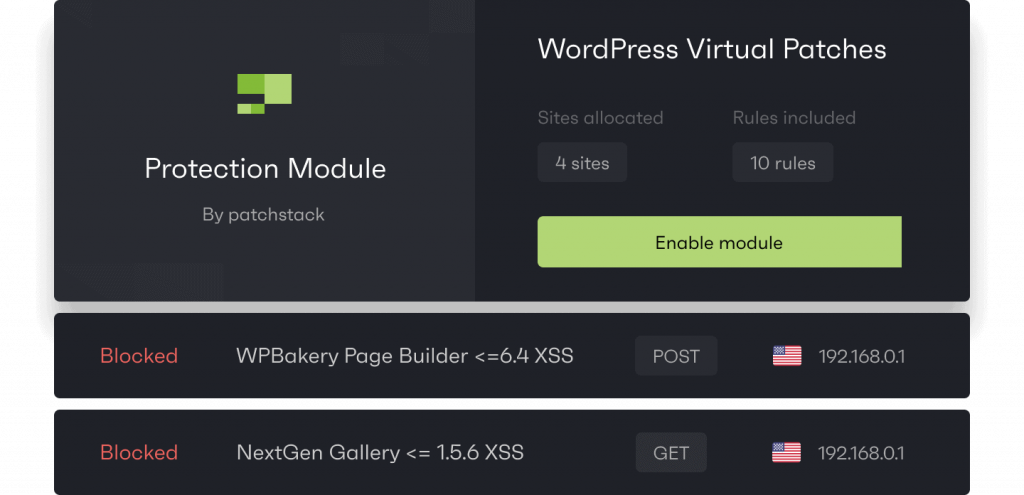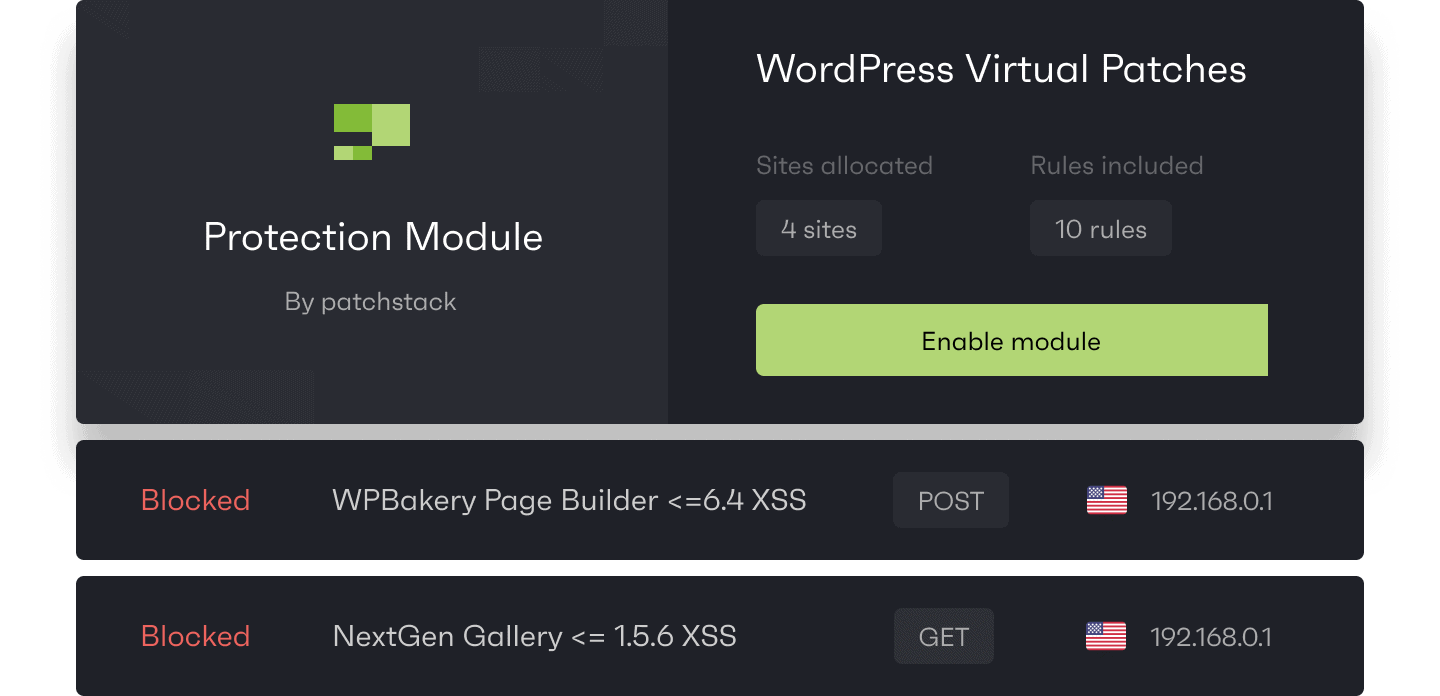 Now, when more than 40% of the web is powered by WordPress, it's safe to say that by making it easy to protect websites from plugin vulnerabilities – we can truly make the web safer for everyone.
After-all about 98% of the security vulnerabilities in the WordPress ecosystem are originating from third-party plugins and themes.
Patchstack Red Team – community of security pros
Imagine that your website has 1000 security researchers making sure it's secure and safe for the web and visitors. It may sound crazy, but Patchstack makes it possible.
We have started a global security initiative that is already backed by major cloud hosting companies and other players in the WordPress ecosystem (will be announced soon).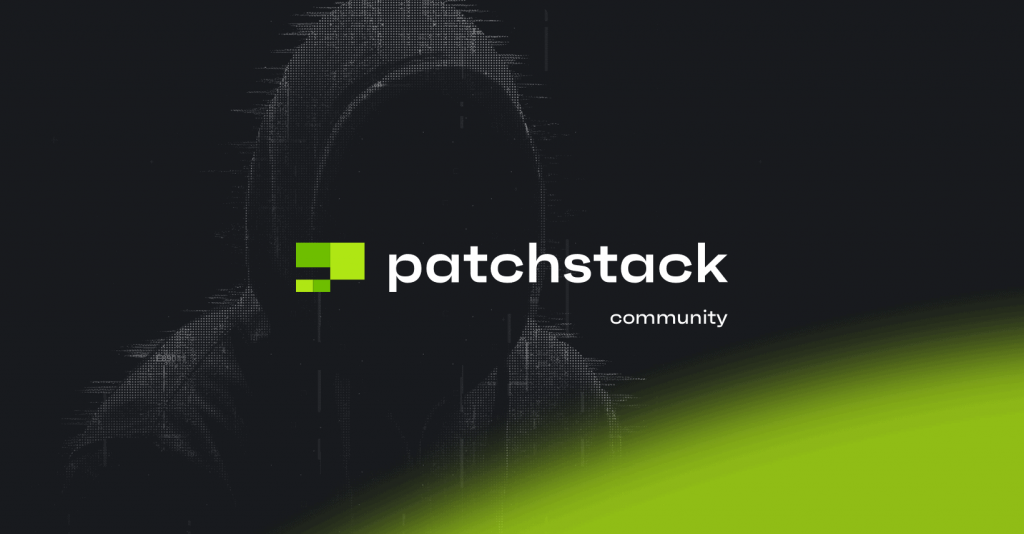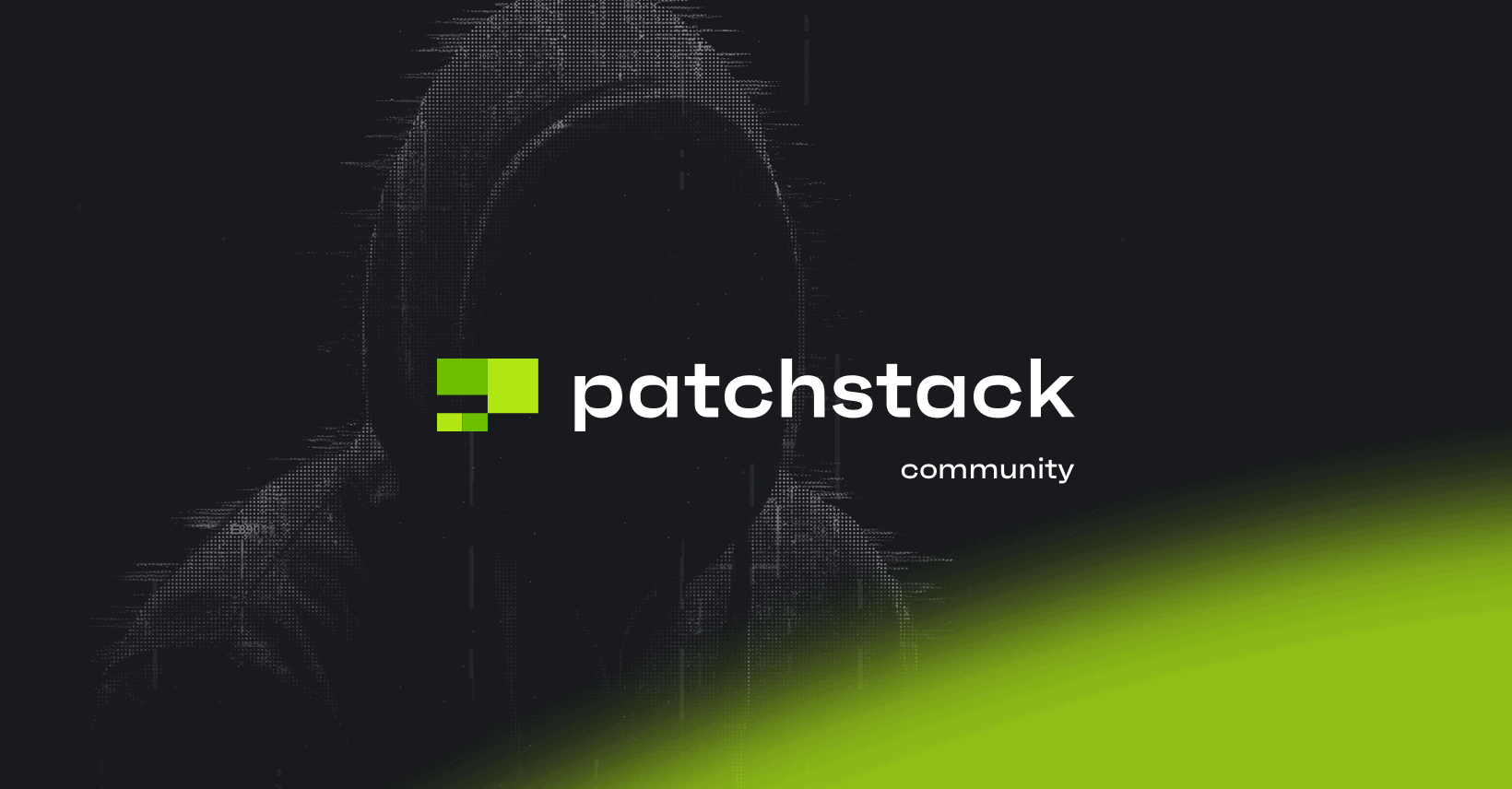 We have built a dedicated platform that helps security researchers to find vulnerabilities in plugins, make it simple to report them to developers, and ultimately get paid for their effort.
When we first introduced our platform to the public, over 1000 security experts signed up for the closed beta.
How our customers benefit from it? All Patchstack customers are protected from the vulnerabilities reported by the Patchstack Red Team.
Does it still sound that crazy to have thousands of security experts protect your website?
Patchstack Vulnerability Database – our contribution to the ecosystem
To really make the web more secure, we can't keep the information about threats to ourselves. It's important that companies and individuals are always up-to-date about the latest threats and so they can react in time.
Patchstack Vulnerability Database will include all vulnerabilities submitted by both Patchstack in-house researchers and by the Patchstack Red Team.
Patchstack Vulnerability Database will also have a publicly available API, which can be used to automate vulnerability alerts for SOC and for custom non-commercial solutions.
Only WordPress? Not really.
While we currently focus a lot on WordPress, we're expanding Patchstack, Patchstack Red Team, and Patchstack Vulnerability Database to Drupal, Magento, and Joomla.
Once we have full support for the most popular content management systems, we will then expand our security ecosystem for PHP-based frameworks (Laravel, Symfony) and do the same for JavaScript-based platforms.
The thank yous
Behind our new brand is our amazing friend and super-skilled designer Andreas Roosson. See his work here.
The rebrand reveal video was made by the one and only Taimar Müller. See his work here.
The all-new Patchstack dashboard was made seamless and eye-catching by David Snjader.