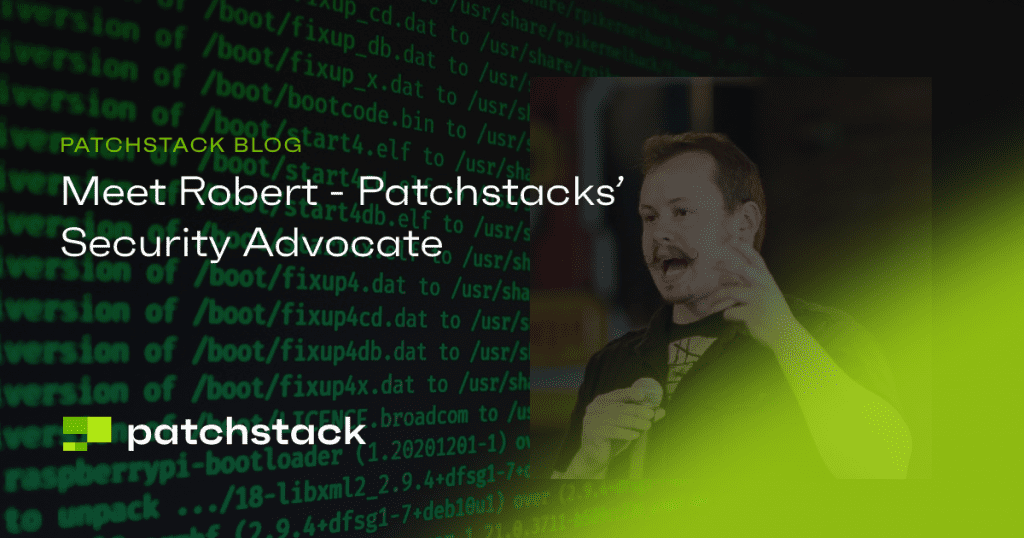 Our whole team is incredibly happy to announce that Robert Rowley has joined Patchstack as a Security Advocate.
Robert has been working in the security field since 2008, including being the director or head of security at prominent WordPress web hosts like Pagely and Dreamhost. He is a long-time supporter of open-source software and believes that users should have the freedom to study, share, modify and improve software and information.
Robert has taken this to heart by speaking all around the world sharing his knowledge on security topics or contributing to open source projects.
His insights allow us to make Patchstack an excellent security solution not only for web developers and agencies but also for web hosting companies and enterprises.
Helping plugin developers improve security
For years, Robert has closely worked with WordPress core and plugin vendors to identify and fix security issues. Helping both developers and security researchers has revealed opportunities that the WordPress ecosystem should know about.
"I have seen code quality improve so much since the early days of the WordPress plugin ecosystem, it's amazing. The workshop I gave at WordCamp EU in 2018 was packed and the Q&A showed me plugin developers can be passionate about security and want to identify security bugs before they're committed."

– Robert
Helping hosting companies act faster
Robert knows WordPress plugin vulnerabilities are often exploited before site owners get a chance to update their plugins, and in some cases even before a patch is available.
That's where Patchstack comes in handy – we provide one of the most popular WordPress vulnerability databases on the market and create virtual patches for every vulnerability.
"For defenders, the most crucial and chaotic time is between when we found out a vulnerability is being actively exploited, because sites get hacked until a patch has been put in place."

– Robert
Helping agencies and site owners
Security is everyone's responsibility, and Patchstack empowers everyone to be secure, including individual site owners and agencies responsible for many sites. With the Patchstack App, you can get a birds-eye view of the security status of all of your websites in one dashboard.
"The Patchstack intelligence feed helps hosts be aware when a threat exists, the Patchstack plugin service gets a virtual patch in place to actively protect websites, and the Patchstack app is a Security Operations Center for WordPress website owners to validate their websites are safe. Awareness, protection, and validation are cornerstone tools for proper web application security."

– Robert
The future of WordPress security
At Patchstack, we believe the key to a secure WordPress ecosystem hides within the collaboration. Plugin developers, security researchers, and hosting companies all need to work together and Robert is here to bridge the gap.
"Collaboration is the strongest tool in humanity. When people come together, support one another, and strive toward a common goal, the outcome will be greater than the sum of the individual parts. That is what Patchstack is doing, and why I am excitied to join this team and help everyone grow together."

– Robert