This summer has been something else. The world has changed over the past years. The internet has changed. WordPress ecosystem has been needing a hero, someone who could keep everybody safe in these uncertain times.
Our hero has been hiding for a long time, moving in the darkness to neutralize evil. Our hero is a legend who believes in helping others, loves WordPress, and has a mission to provide safety to everyone in the community.
Dear WordPress ecosystem, meet Hackuu – our hero and legend who represents security and safety in the WordPress community.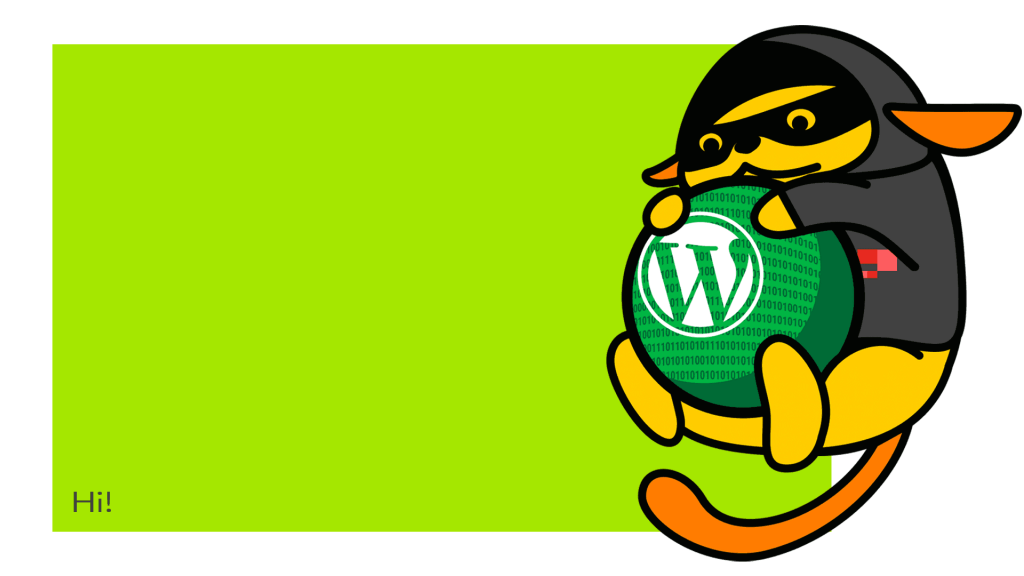 About Hackuu
Hackuu lives on the Internet and has many hobbies, but most of the time is spent hanging around browsing the WordPress.org plugins repository, to find what could be improved.
Hackuu really loves the diversity and abundance of WordPress plugins, but helping everyone alone is hard. Therefore, uniting security researchers who could help secure the WordPress ecosystem, has become the focus!
How to spot it in the wild:
Height: variable
Weight: massless
Description: Lives on the Internet, spends most of the time browsing the WordPress.org plugin repository. Feeds exclusively on software vulnerabilities. Fully vaccinated with two doses of SQL Injection.
Discoverer: Skaistė Navickaitė
Characteristics: Can sniff out vulnerable code from WordPress plugins. Some say it can sense errors in code before that code is written. Some say it can turn invisible or shapeshift. Some say it spends its vacation on the darknet. But nobody is really sure. The only thing we know for sure it knows only two numbers 0 and 1.
First appearance: Patchstack Alliance
Location: Quantum superposition (here, there… everywhere).
How to meet Hackuu?
Everybody can meet Hackuu. What's more, if you want to make the WordPress ecosystem more secure, add Hackuu to your website or anywhere else where it has a chance to unite researchers and developers for the better security of WordPress.
Hackuu has now joined the Patchstack Alliance, to invite all security researchers to join the WordPress Bug Hunt 2021.
The WordPress Bug Hunt ends on the 30th of December 2021. Anyone who has reported at least 1 vulnerability between July 1st – 30th of December will have a chance to win one of the following prizes:
1 x HAK5 Essentials Field Kit
2 x BurpSuite PRO annual license
2 x PentesterLab PRO annual license
3 x Patchstack Red Team hoodie
3 x Patchstack Red Team water bottle
Also, Hackuu recommends checking out Patchstack Alliance's interviews with the Sun* team and with m0ze.
Happy bug hunting!
PS! You find Hackuu from our media kit here.