Your website will always be a vital component of your business, service, or cause. However, a hacked website will cause an overflow of complications for both you and your visitors.
This post will shed more light on how your hacked website can influence your visitors and relevant steps you can take to improve your website security.
Whether you're a local flower shop or an international brand to reckon with, creating a website has never been easier.
Thanks to content management systems such as WordPress, Drupal, Joomla!, Magento amongst others, you can set up your website in a matter of minutes.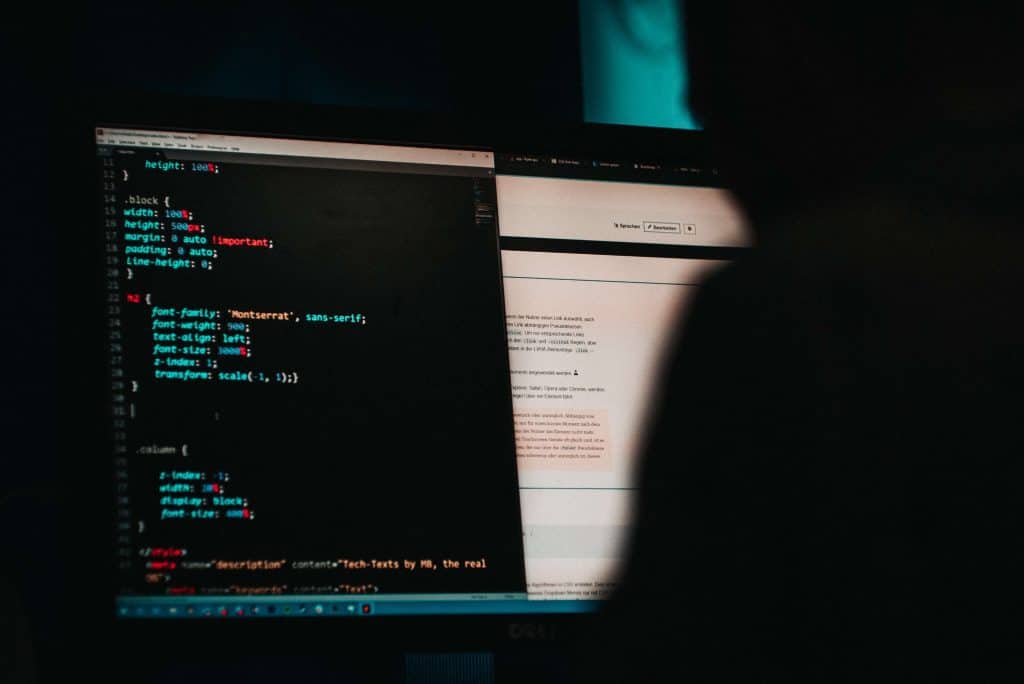 Asides from its ease of use, CMS gives a wide range of plugins and themes which a lot of developers exploit to build functional websites.
Used in over 178 countries with over 75 million websites, WordPress holds the bragging rights to more than half of CMS users at 63.1%.
Source: cminds.com
What do hackers want?
If you own a business website or intend to, a significant amount of relevant data such as card details, intellectual property, trade secrets, etc would be on your website.
Hence, protecting your personal and customer data and ensuring your website is secure should take high priority as repairing a hacked website is time-consuming and expensive.
With that said and done, the need to take extra measures to fortify your website and improve security tends to get overlooked often.
As a result, a backdoor is open to skilled malicious individuals called hackers who will stop at nothing to get what they want – information.
Who are hackers?
Hacker (or hackers) is an individual or a group of highly skilled individuals with the sole aim of getting data and/or other sensitive data without permission. A rather subtle way to illustrate how vile their actions are.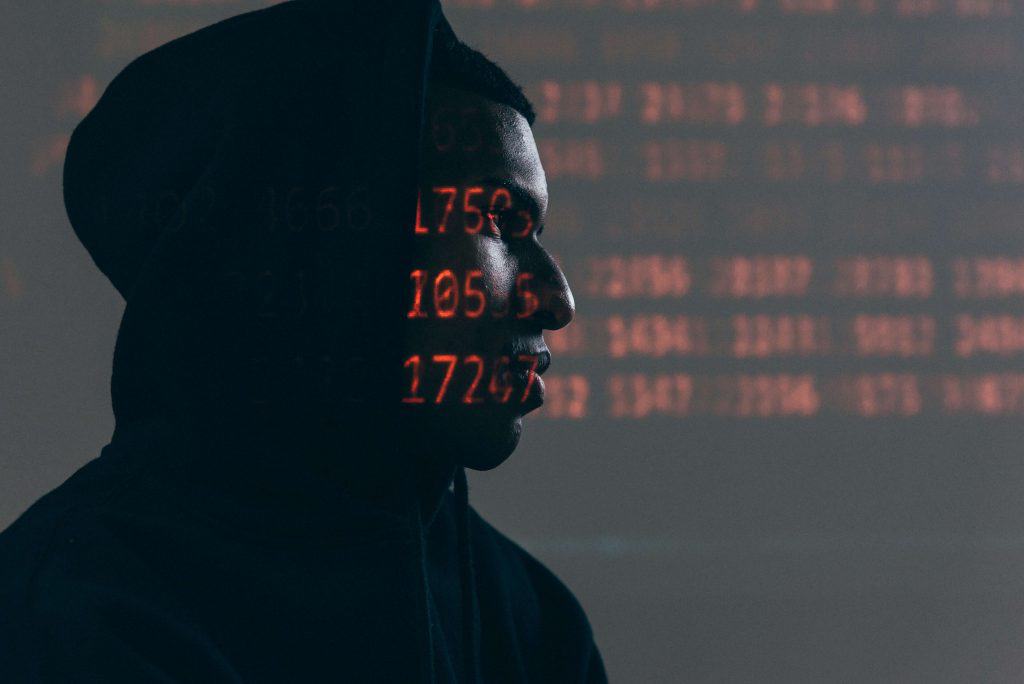 They are always researching new ways and antics to penetrate your website and its defenses, cybersecurity should not be a discussion that causes ripples, unfortunately, it does. Your audience is their main target as they'll attempt to make money off them.
What drives a hacker?
Since the dreaded Covid19 pandemic hit, there has been a spike in cybercrime as the US FBI reported a 300% increase.
Source: Cybint Solutions
These cybercriminals have a motivation for what they do and why they do it. Hacking used to be for educational purposes and to test one's true prowess of website security, Now it's all about economic gains and other vicious reasons.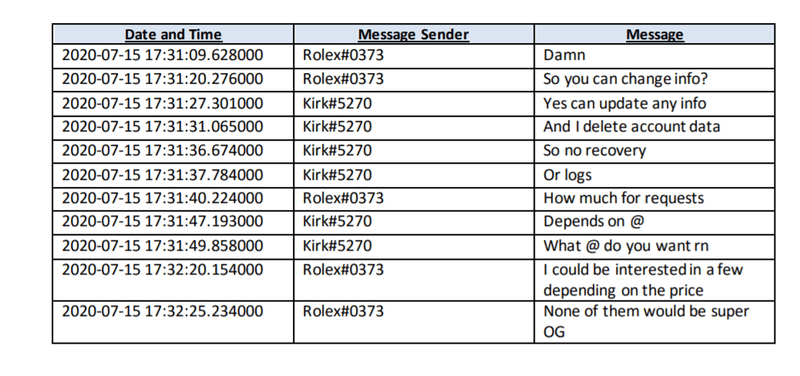 Take the Twitter Hack of 2020 for example, where a 17-year-old kid from Tampa alongside two of his pals hacked the accounts of a couple of influential people – Democratic presidential nominee Joe Biden, Tesla CEO Elon Musk amongst other names, and used these accounts to steal bitcoin from unsuspecting users totaling about $117,000.
How can you end up with a hacked website?
Not all online business owners understand the importance of securing their website and the implications if they don't. Many see it as unlikely they ever get hacked. The profitable nature of the internet has led to an increase in website attacks.
Every 39 seconds there is a hacking attempt, it's an average of 2,244 times a day.
Source: University of Maryland
If you haven't been hacked, that's great. Hackers have always had a way of seeking vulnerabilities websites possess across various different platforms.
How hackers access your website?
To understand the effect a hacked website will have on your visitors, let us dive into the common ways hackers target and infiltrate websites.
Brute-force attack
Like trying to breach defenses in a battle. With this technique, the cybercriminal repeatedly tries to gain access to a website by trying various combinations of passwords until it gets in.
SQL injection
Vulnerabilities in the Structured Query Language(SQL) database or libraries of your website will leave an access door for hackers. SQL injection attacks involve placing SQL into a web form in an attempt to get the application to run it.
Automated tools are continually used to scan tons of websites and perform many types of injection attacks until they are successful.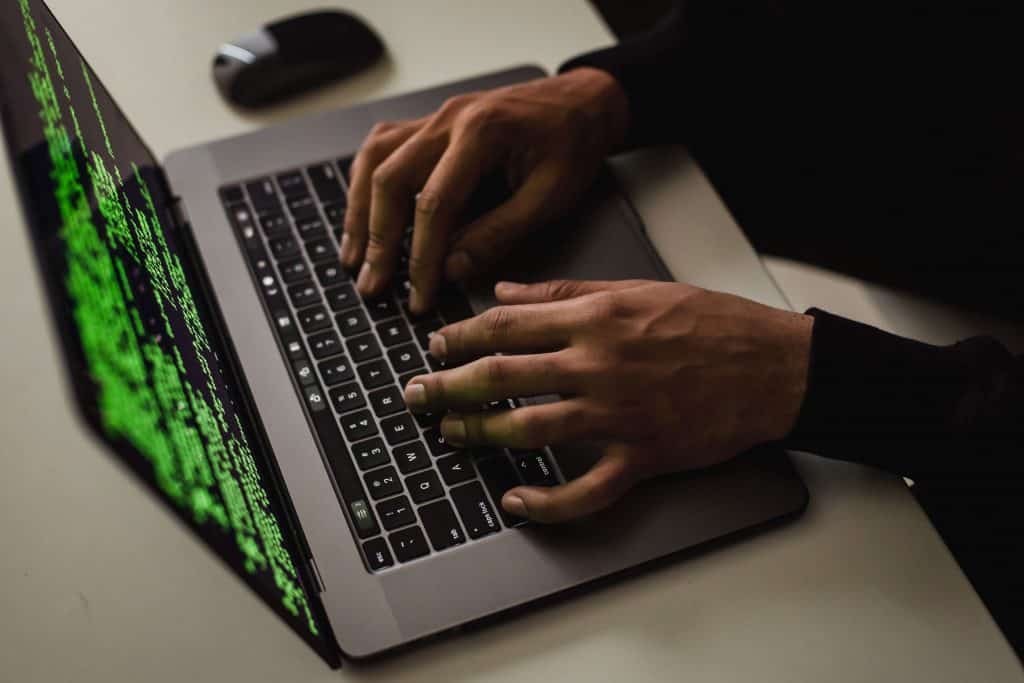 Denial of service attacks (DoS/DDoS)
In this mode of attack, the hacker attempts to interrupt or crash the server using bots – they send a lot of requests to the server that it is unable to process and hence crash the server for the time being. Cybercriminals sometimes crash a website and demand ransom.
In 2020, the Sodinokibi ransomware group demanded $7.5 million from Telecom Argentina after disrupting the internal systems of the company.
Cross-site scripting (XSS)
Cross-Site Scripting is when a hacker introduces a malicious script into your website. Since the users' browser cant detect a script intent on harm, it executes regardless.
As a result, the hacker now has the ability to add any script to your web pages and even redirect incoming traffic to another website.
Social engineering strategies
Phishing, baiting, pre-texting are some of the forms of social engineering attacks whereby a hacker will subtly coerce a website user or administrator to disclose personal information to help them exploit the website.
In the DBIR hack of 2019, 94% of malware was delivered by email.
Source: Verizon
Vulnerable components
Another notable mention is the non-targeted website hack, in this case, the hackers develop a hack that targets the vulnerabilities in plugins or themes. Then they send out automated bots to find websites before launching an attack.
Your website may not be targeted directly but rather a flaw in its system could give an access door to sensitive information.
Is my website safe?
Many web developers and website owners have this misconception that hackers only target large firms and corporations. Irrespective of where your website is hosted, it is still vulnerable to attack.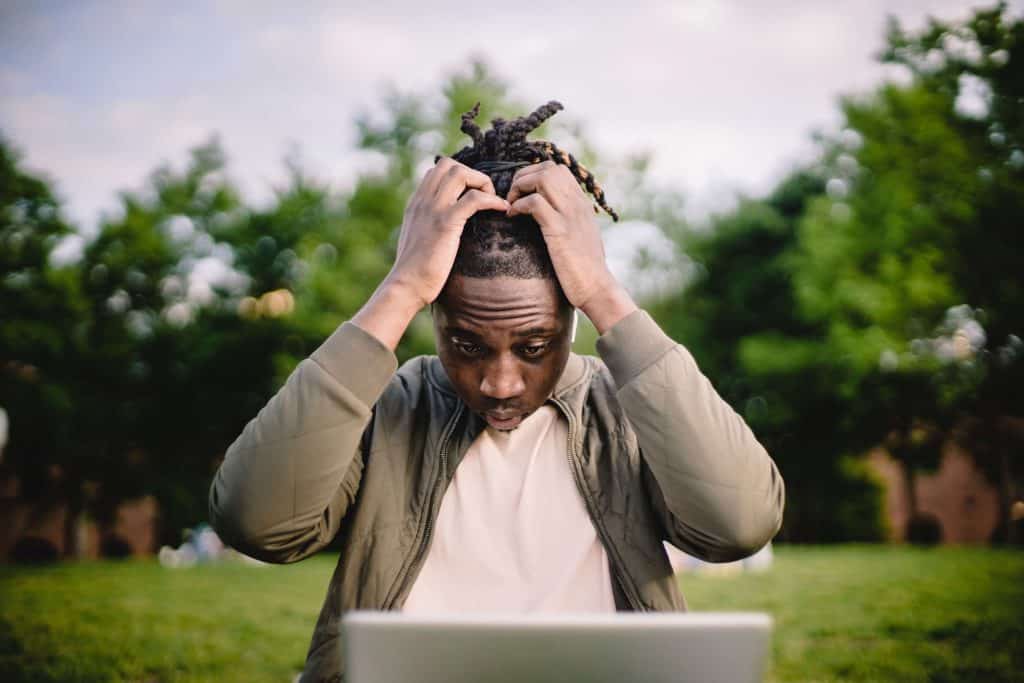 A data sample compiled by Verizon reported that small businesses account for over 43% of the data breach.
Source: Verizon
Most hackers go all in but in stealth mode – you won't even know if you've breached or not, especially if they are there for your system resources and to collect vital personal information.
Here are a few signs to know if your website has been hacked or possess a potential security flaw:
You see strange content on your pages
Average page load time tends to be slower
Google sends a warning to visitors saying "Site may contain malware"
Your website ranks high for spam keywords in Google analytics
If you control the code and files on your website, do well to examine four critical points of your website's files
.htaccess files
.php files
wp-config files
You can check for "Security Issues" on Google Search Console or make the most of Patchstack malware cleanup
What are the effects of a hacked website?
Hackers cause a significant amount of damage to a website once they have gotten in, Imagine getting on your website only to find out that you've been hacked. It is never a pleasant experience for both the owner of the said website and prospective visitors.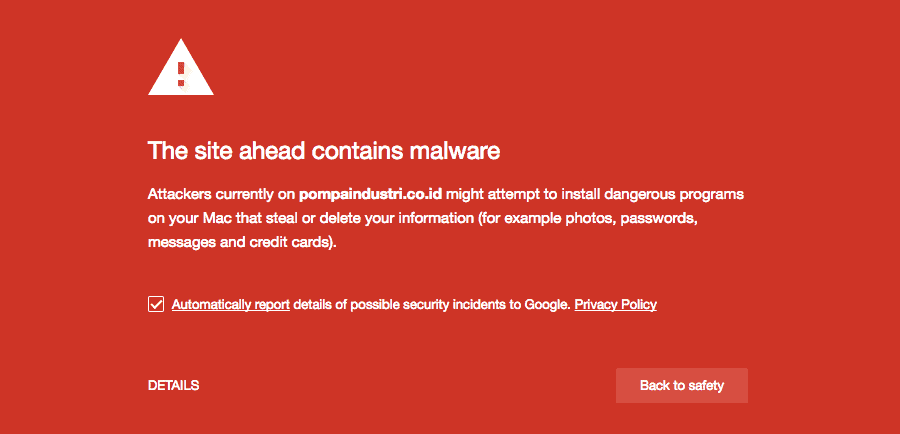 Asides from the drawback in sales for that day, the owner of the website bears a lot of incurred cost as a result of the hack coupled with the time it'll consume to get everything back in order.
In 2019, the average time it took to identify a breach was 206 days.
Source: IBM
Your website slows down
A responsive website is all the digital age is about now, studies show that the average attention span of human beings reduced from 12 to 8 seconds.
Once your website's defenses have been penetrated, the hackers may use your website server to store hundreds of files and other illicit information and as a result, slow down your website. When this overload is complete, visitors will sometimes see an "Error 500" message pop up when trying to access your pages.
A hacked website is simply bad for business as the traffic you've worked so hard to draw in will see a drastic decline.
SEO rank crumbles
A lot of hard work needs to be done before attaining a good SEO rank, but in one bold move from hackers, all that could be gone in a matter of seconds.
Whatever reason you might have for having an online presence in the form of a website, a discovered violation will result in your website being blacklisted and affect how your website performs on Search Engine Result Pages (SERP).
The longer your SEO rank is low, the more effect it has on revenue and your overall business goals. Read more about how SEO ranking and website security are connected.
The domino effect
If a flaw has been discovered on your website, cyber attackers can take advantage and continue to wreak havoc even to third parties – other websites in the same server since a potential security hole has been found. This could lead to a series of unfortunate events.
This could lead to a series of unfortunate events.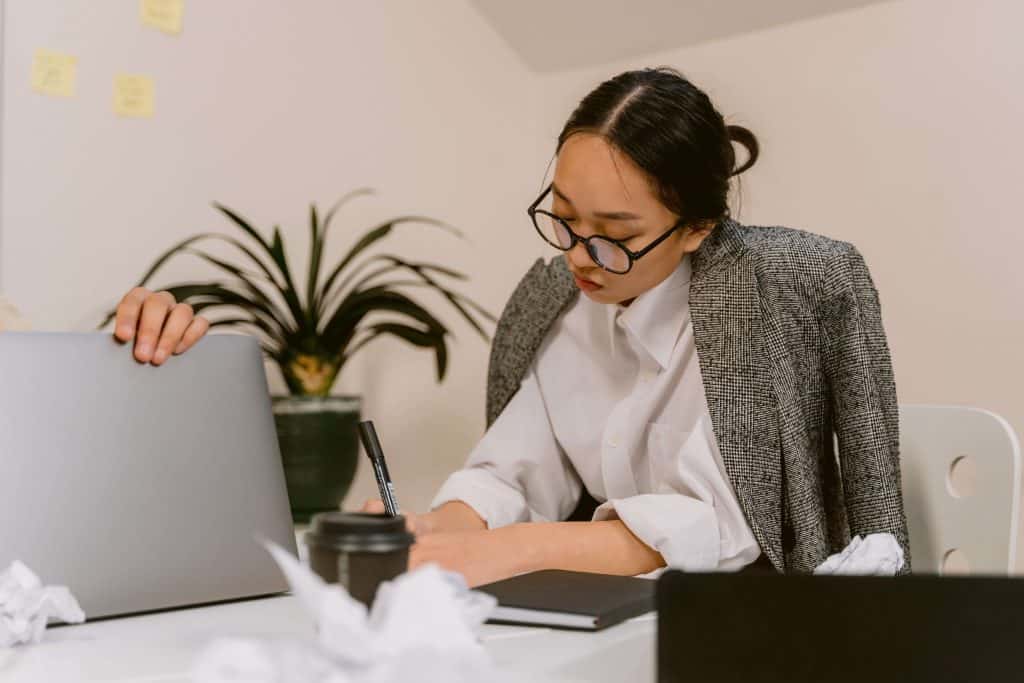 Business websites being run with content management systems are prone to attacks as these systems require certain updates from time to time and if left unchecked could pose a potential means for hackers to pry.
Business websites being run with content management systems are prone to attacks as these systems require certain updates from time to time and if left unchecked could pose a potential means for hackers to pry.
Impact on visitors
When visitors get on your website, all they want to do is get through what brought them on in the first place.
They'll want to feel a sense of security by not worrying about whether their information is safe with you.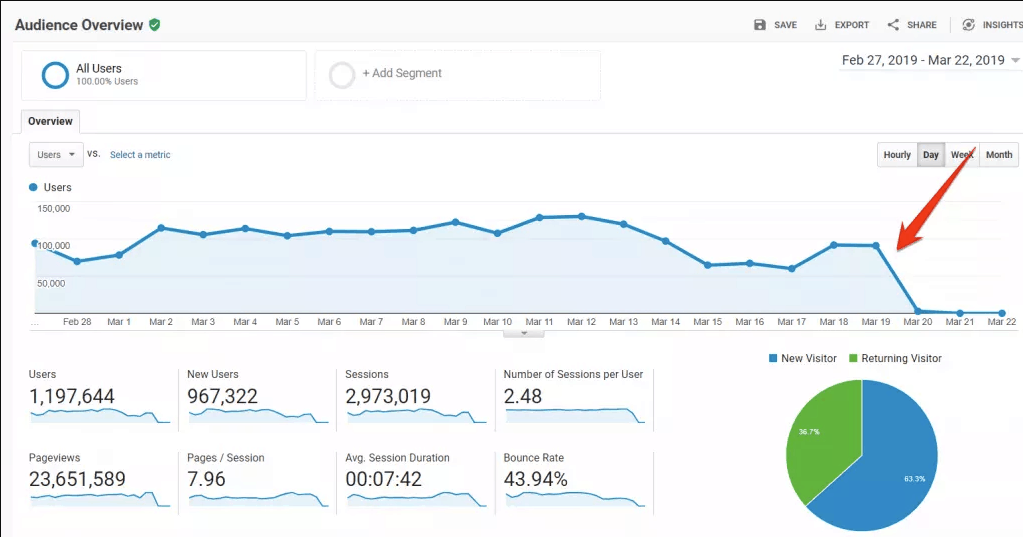 A hacked website will have a negative impact on both your existing visitors and prospective visitors. Let's see how.
Your business reputation takes a toll
Customers are quick to take a bow and leave once they perceive your business is poorly run, a defaced website will send such indications as your online presence is important to the growth of your business.
A peculiar group of hackers known as hacktivists takes serious stride in passing strong messages, often political, through defaced websites. It is a bad sight for your visitors since you've worked so hard to build trust and reputation.
Stringent legal implications
Series of sensitive information will flow through your website from time to time, loss of such data could result in legal limbo.
For example, credit card details were extracted from your website and as a result, a good amount of customers start to lose money. They just became victims of identity theft.
Uber reported a data breach in 2016 where the information of 57 million riders and drivers was stolen, they tried to pay off the hackers to delete the data and keep the breach silent.

The value of information is high, hackers source for personal and financial information, trade secrets such as patents, schematics, or recipes only to sell it eventually or rather use it themselves to solicit a ransom. Either way, you stand to face a plethora of charges and court battles if your website gets hacked.
How to improve your website security?
Running a business website can get intense especially when it's time to account for your website security. Now that we know the tactics these cybercriminals use to hack your website and the effect it has on your visitors.
A lot of professionals are quick to forget that security is an on-going conversation that can never be overlooked. Some tips you can use to beef up your security.
Enable 2FA for secure authentication
Two-factor authentication often called 2FA is an extra layer of security to ensure that your accounts can only be accessed from trusted devices. This would make it difficult for cybercriminals to hack.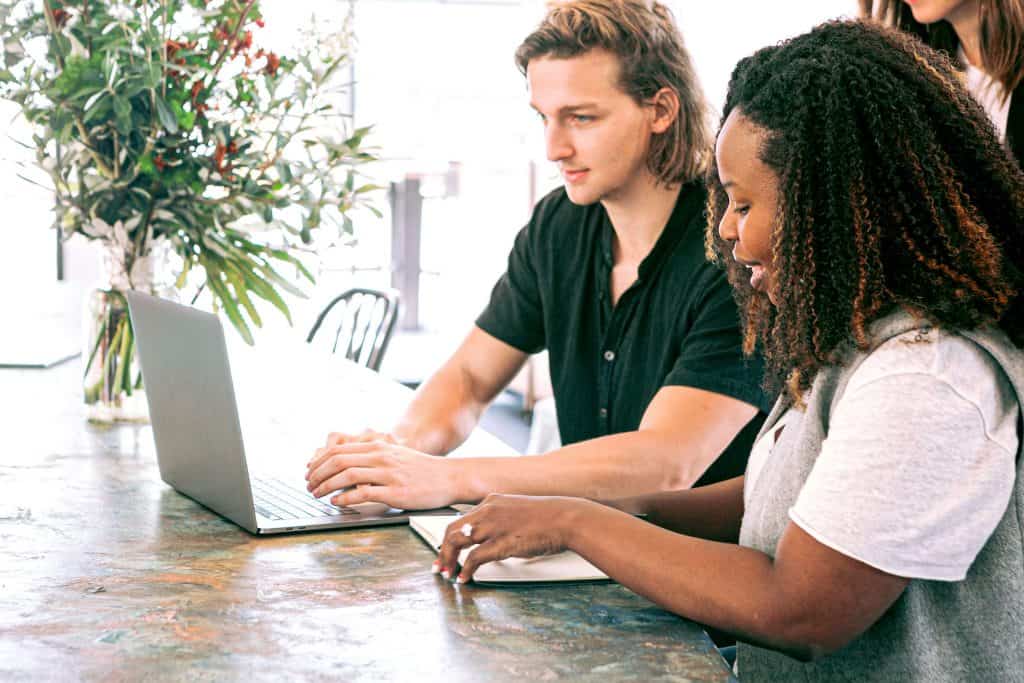 Additionally, you can use 2FA across a bunch of platforms such as:
Social Media Accounts (Facebook, Whatsapp, etc.)
Online Payment means (Cashapp, Paypal)
Work and Personal emails
Cloud Storage Accounts (iCloud, dropbox, google drive)
Communication and workflow apps such as Asana and Slack
Enable 2FA for secure authentication
The first tip would be to use a security tool to keep an eye on your website for vulnerabilities.
Secondly, open your website files and look for specific keywords like "eval" or "base64_decode" as they are well-known parts of the malware.
Thirdly – you should utilize Google's safe browsing checker which scans your website and sends you a concise report about the last time Google crawled your site. Crawlers inspect your site for the search engine result pages (SERP).
All you have to do is type "http://www.google.com/safebrowsing/diagnostic?site=yourdomain.com" into your browser and replace "yourdomain.com" with your real domain.
Secure website practices
Fortify your defense by making use of password managers to set strong passwords. (KeePass, LastPass)
Providing an extra layer of security – you should set up an SSL certificate to secure the data being transmitted.
If you use a content management system, keep an eye out for updates as their plugins and other dependencies required.
Look out for warnings from hosting providers, browsers, and search engines. Keep in touch with the latest updates and happenings (HackBusters).
Invest in website security and make use of notable website security products like Patchstack for in-app protection. For DDoS and cloud protection – Cloudflare.
Hacked website is a big problem for your business
Talking about your website security enables your business to take risks. When you are going digital, there is the deep-rooted thought that the more you increase functionality, the more you will increase vulnerabilities.
That's where security comes in to make sure you understand these vulnerabilities and do what you can to reduce it.
Understanding the way CMS, its tools, and your website integrate with each other and then getting the right intelligence out of it so you can make informed decisions to reduce the risk of your website getting hacked.
Recovery is not only expensive, but it is also a painstaking journey.
How can Patchstack help you to protect your websites?
Get automated fixes for vulnerabilities before they are exposed to the world.
Gain an overview of blocked threats and attacks against your websites.
Patch the main risk for website security – the plugin vulnerabilities.
Identify vulnerable plugins and know which ones should be updated.
No hassle 1-minute setup.
Try Patchstack now, cancel anytime, 30-day money-back guarantee.